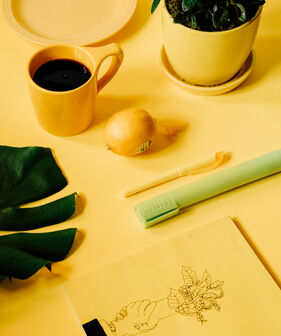 Mission
Coffee Equity Toolkit exists to collate and link resources that make coffee more inclusive and accessible to people from all backgrounds and all segments of the industry. Its content details how to improve the coffee industry and strengthen those within it, especially those from marginalized backgrounds or demographics. We are a hub of information fortified by group participation, so add helpful resources as you encounter them or even create them yourself.
Founders
RJ Joseph is a genderqueer femme who roasts coffee for Counter Culture. She writes for Barista Magazine, Sprudge.com, and her blog Queer Cup, promoting structural solutions to queer inclusivity with a focus on the doable. In her free time you'll find her listening to records and cooking in Oakland with her partner-in-coffee, Ellan. You can find her on twitter and instagram @rj_sproseph.
San Francisco-based coffee marketer Jenn Chen uses compelling words and photography to make specialty coffee companies look stunning online. She believes in the power of creating inclusive digital and in-person communities. Her work has appeared with industry leaders like Acaia, Coffee Quality Institute, and Sprudge. When she is not working, you can find her with ice cream in one hand and a donut in another. You can connect with her at jennchen.com or on social media @thejennchen.
Admins
Admins are listed here.
Community content is available under
CC-BY-SA
unless otherwise noted.